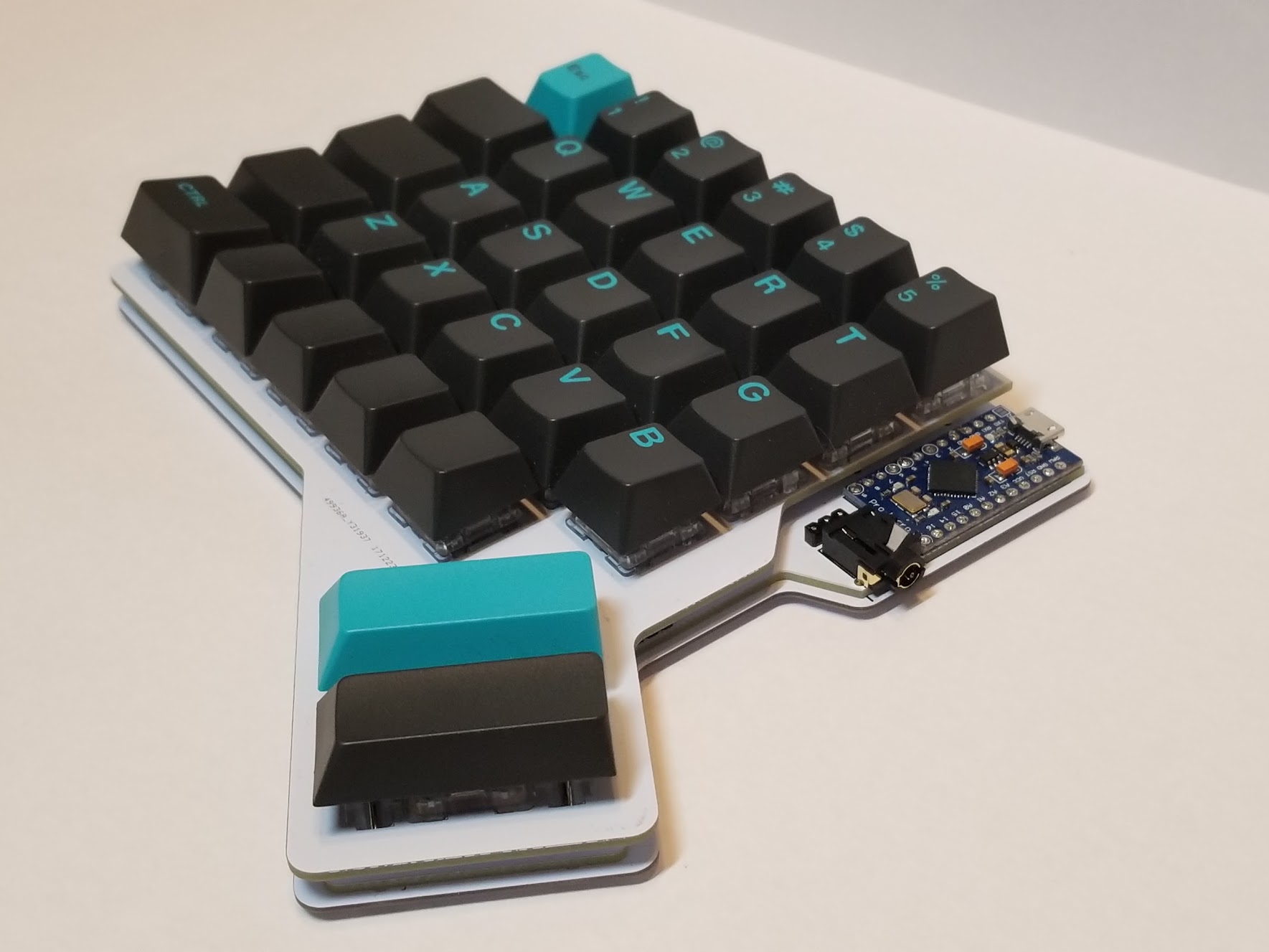 This week is an exciting anniversary for RGBKB. Four years ago, on January 20th, 2018, the Zen group buy was launched. At the time, I expected to sell 15-20 units and recoup the costs of development. I had no idea I was beginning a journey that would affect thousands of people. Over the years, I have studied and improved my skills in PCB & case manufacturing, ergonomic product design, and startup business development. I have put these efforts towards improving my own designs, always with the goal of offering something unique and innovative over what is already available on the market. This month, the 3rd generation of the successor to Zen, Sol 3, will begin shipping.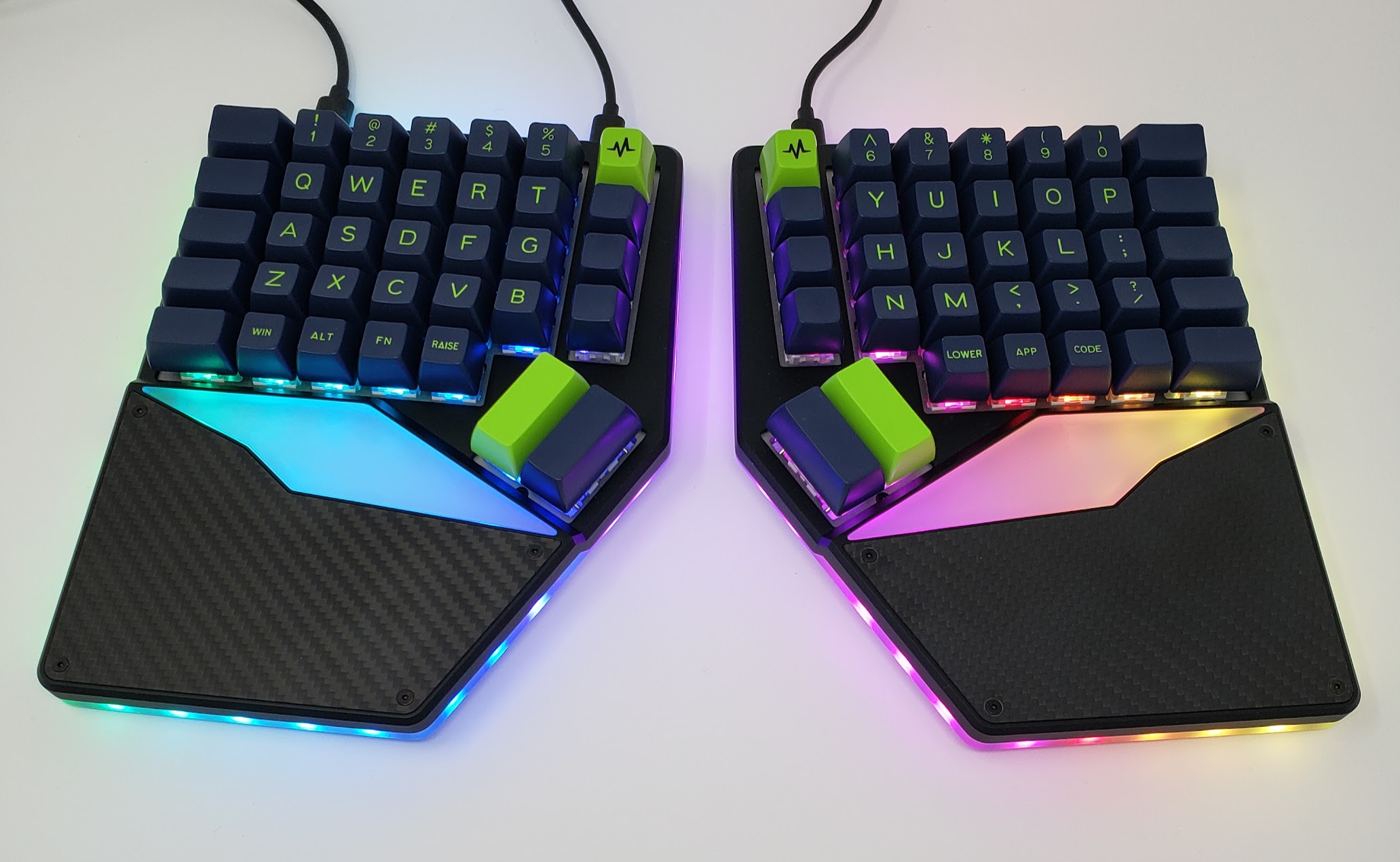 From the beginning, RGBKB has featured split keyboards. Ergonomic keyboards are the future, and will always be the focus of my development efforts. It is the ultimate goal of RGBKB to convert everyone to ergonomic keyboards. This will be done by featuring a complete selection of keyboards for all uses, from the minimalists to the macro masters.
The three new keyboards and 7 new case styles announced today are almost ready. PCB prototypes and 3 injection molds will cost ~$24,000. The development of these projects will only be possible with sales of Sol 3. If you already ordered one, thank you! Continue to spread the word and post about it when you get one! We are quickly approaching production volumes that will allow for regular restocks without group buys. All four keyboards of the flagship collection are intended to be kept in stock indefinitely.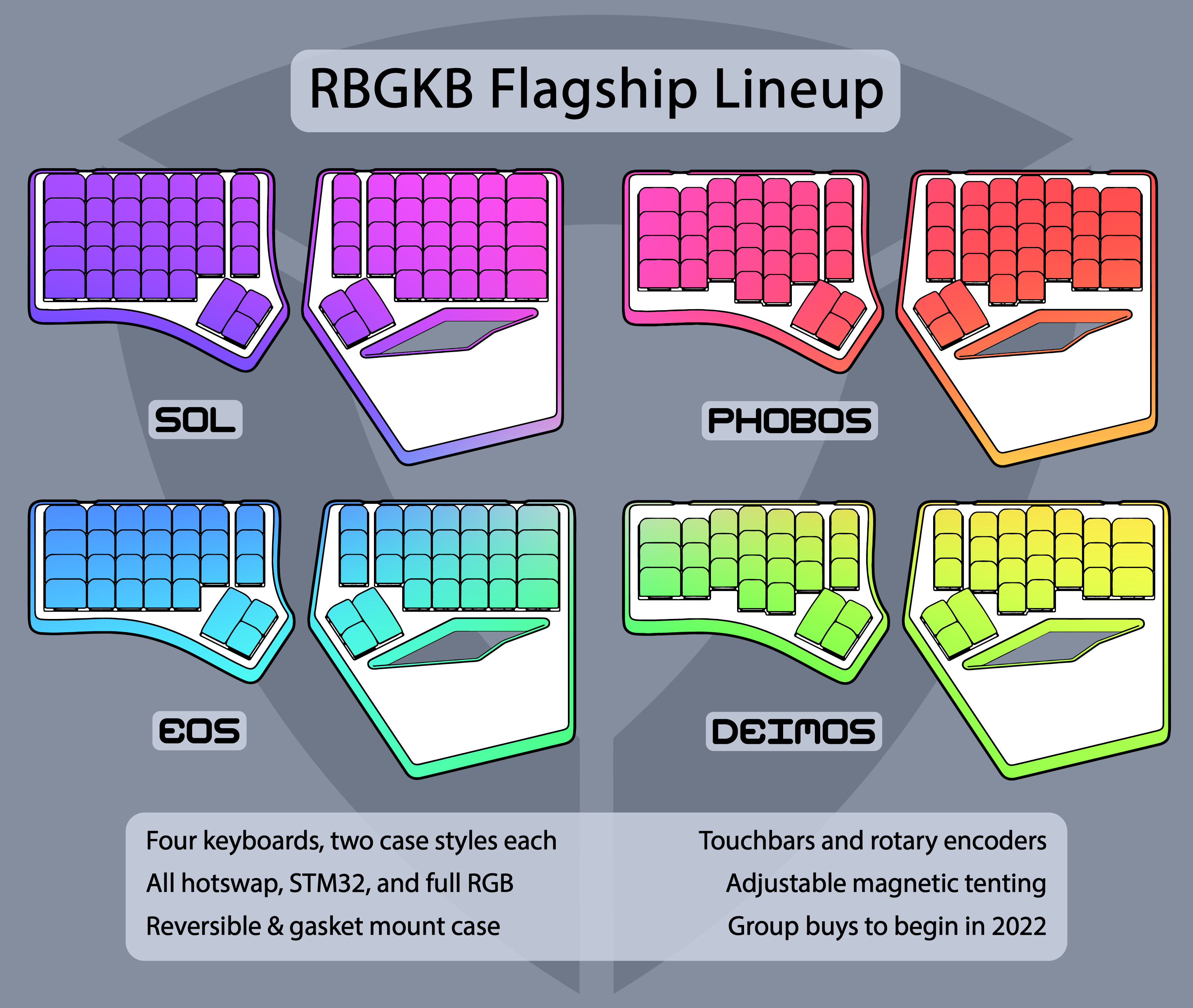 In 2022, I plan to make RGBKB my full-time job. Thanks to your support, I will be able to pursue my passion for product design and engineering. More time and resources will result in better service and more products. From the beginning, the best part of working in this community has been the feedback, conversation, and encouragement from everyone on reddit and on the discord server. Innovation through customer input will always be a primary motivator for RGBKB. I appreciate you all, and here is what you can expect this year: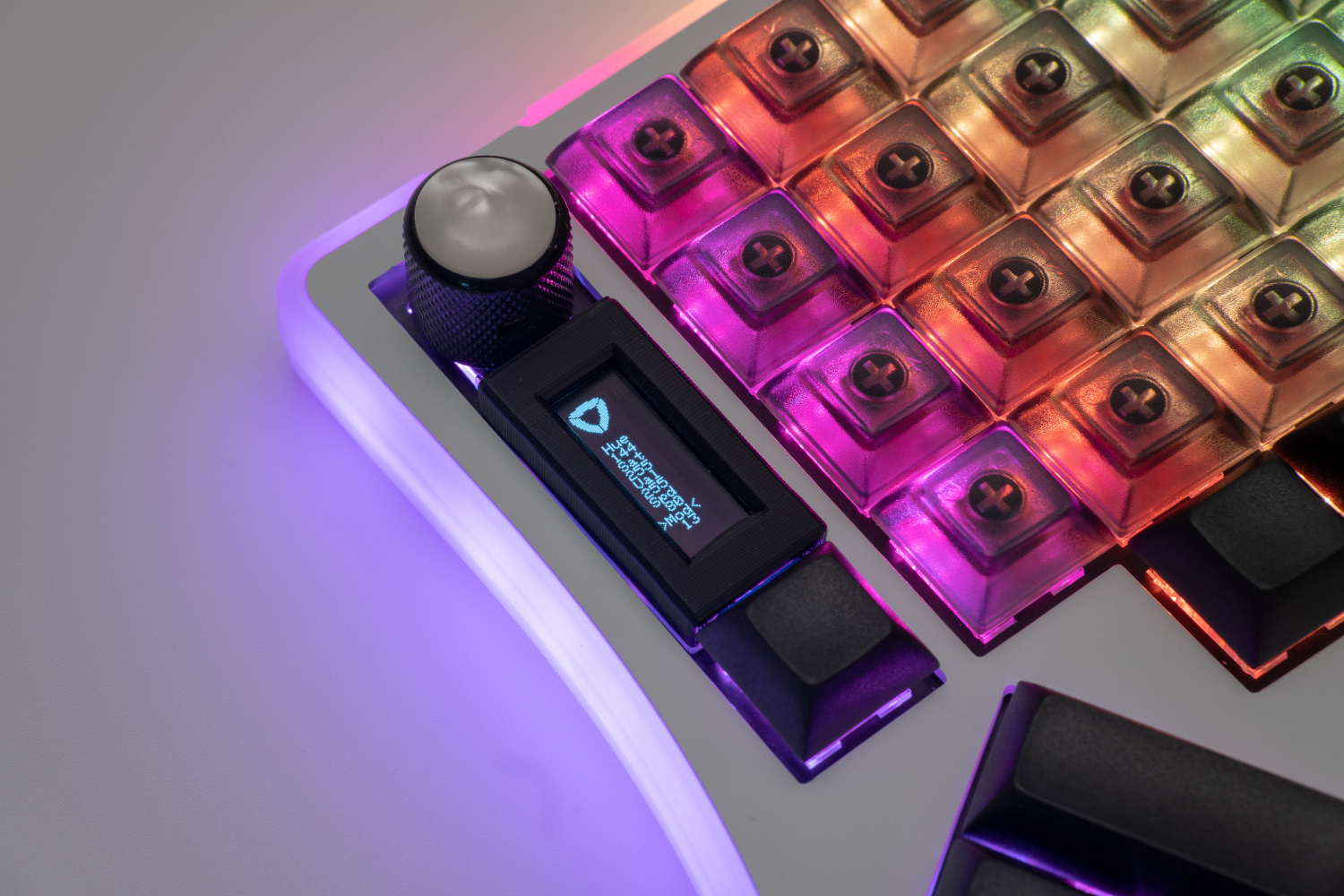 More keyboards:
- The Flagship collection: Sol, Phobos, Eos, Deimos
- Kepler: A 60% case unlike any other
- Zygomorph 2
- An RP2040-based ortholinear
More products:
- Split keyboard carry cases
- Design commission services
- More keycaps
- More switches
- Merch
Better service:
- Website live chat support
- Faster fulfillment times
- Better, sustainable packaging